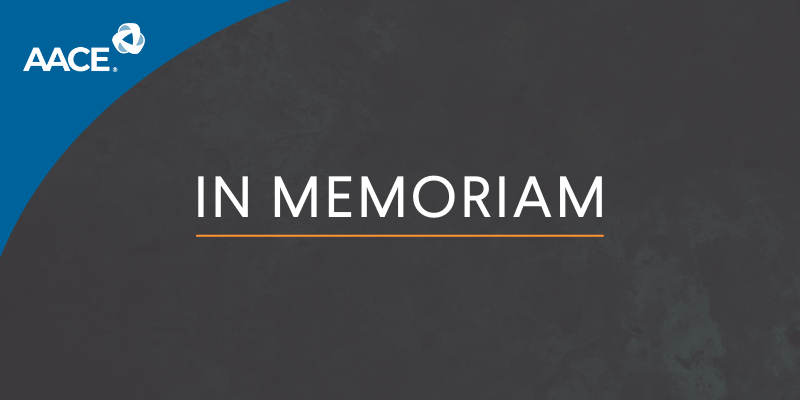 February 2, 2022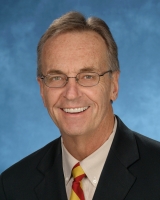 Former AACE President, Daniel S. Duick, MD, FACP, MACE, ECNU, passed peacefully, surrounded by family on January 5, 2022. He was an inspiration to the endocrine community as an endocrinology, diabetes and metabolism specialist with more than 55 years of experience in the medical field.
Dr. Duick was born in Chicago and grew up in Skokie, Illinois, where he received his primary and secondary education. He attended Loyola University in Chicago and the University of South Dakota, graduating from the latter with a BS and MS degree in Biologic Sciences. He graduated from Northwest University Medical School and performed an internal medicine internship at USC – Los Angeles County Hospital. He completed his internal medicine residency and endocrinology fellowship training at Walter Reed Army Medical Center during two years of active duty in the Army at Fort Ord, California. During the latter service time, he attained board certification in internal medicine and also subspecialty board certification in endocrinology, diabetes, and metabolism. He returned to USC – Los Angeles County Hospital for an additional year in endocrine research training and thereafter joined the staff of Mayo Clinic in Rochester, Minnesota, in a mix clinical endocrinology and endocrine research position and served as Assistant Professor of Medicine. Six years later he moved to Phoenix, Arizona, where he served as the Director of Internal Medicine, Residency Training Program for 12 years at Saint Joseph's Hospital and Medical Center and was a Clinical Associate Professor at the University of Arizona. Dr. Duick then entered into private practice, initially in Cape Girardeau, Missouri, where he served as Chief of Medicine at Southeast Missouri Hospital and Clinical Associate Professor at the University of Southern Illinois School of Medicine. He subsequently returned to Phoenix and joined Endocrinology Associates, PA in private practice and was Clinical Professor of Medicine at the University of Arizona.
In 1995 Dr. Duick joined AACE and served as a board member beginning in 1997. He also served on numerous committees and was elected president of AACE in 2008-2009. Dr. Duick's research career and publications focused on thyroid disorders, including hormone metabolism, thyroid nodules, and thyroid cancer. Dr. Duick and Dr. H. Jack Baskin developed the first thyroid ultrasound CME programs in the mid-1990s, and over time these became AACE's basic and advanced thyroid cancer programs. Dr. Duick, in conjunction with Dr. Baskin, members of AACE's thyroid community, and the American Institute of Ultrasound Medicine, piloted the development of the Endocrine Certification in Neck Ultrasound (ECNU) program, which became the nationally recognized certifying and accrediting program for the performance of endocrine neck ultrasonography for physicians. In 2019, he was awarded the AACE H. Jack Baskin, MD, Endocrine Teaching Award for his profound impact in teaching.
Dr. Duick will be remembered by his family, lifelong friends and colleagues as a brilliant physician, leader, mentor, and role model to many. His kind heartedness, compassion, humility, and life of service will never be forgotten.